On September 26, Zhejiang Famous Medical Equipment and Medicine Industry Online Exhibition (Taizhou Special) was grandly opened, which is hosted by Zhejiang Council for the Promotion of International Trade, organized by Taizhou CCPIT and Xianju CCPIT, co-organized by Xianju Medical Appliances Townlet and executed by Yiwu Boyu Exhibition Service Co., LTD. 41 Zhejiang enterprises, 5 overseas industry business association and 50 overseas enterprises participated online.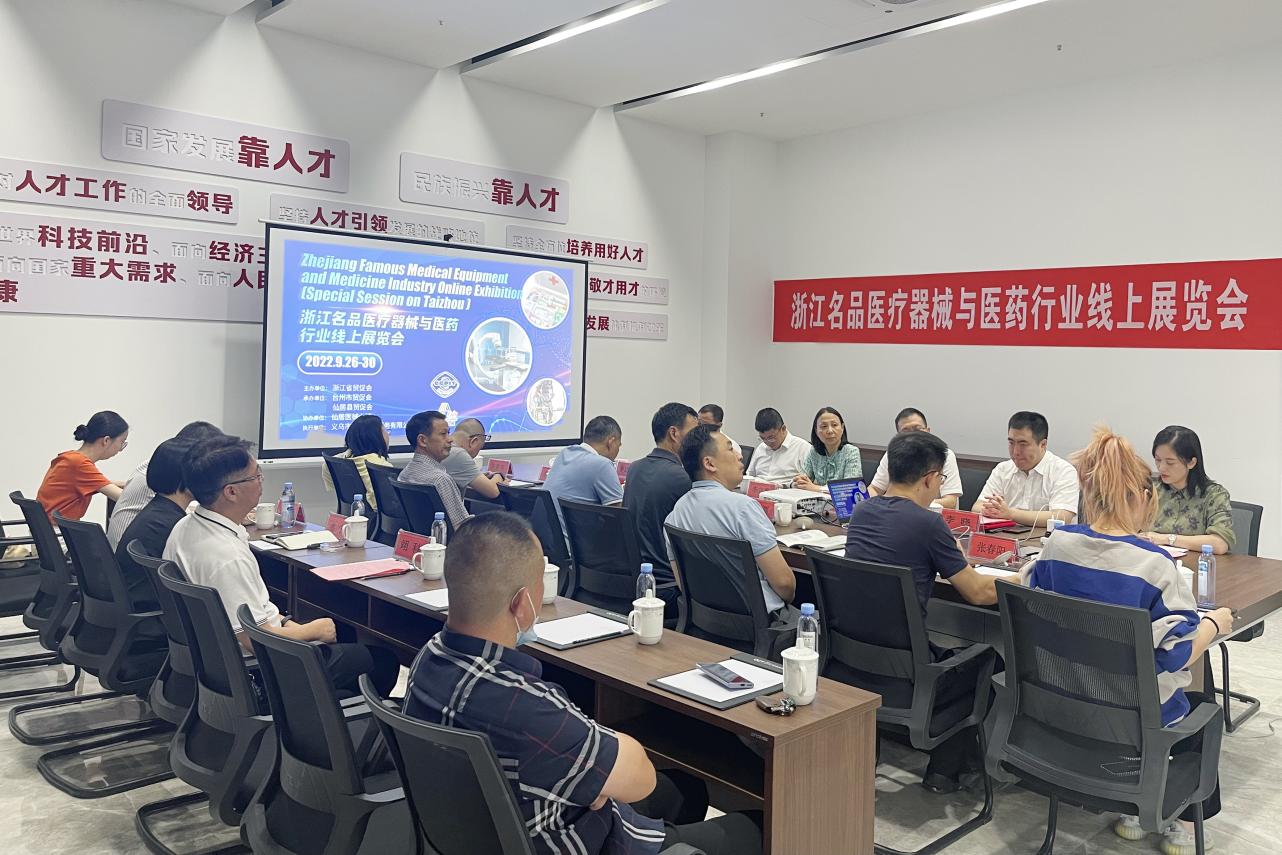 Li Lijia, Minister of Trade Promotion Department of Zhejiang CCPIT attended and declared the opening of the exhibition. Jin Zhiwei, President of Taizhou CCPIT and CCOIC, Luo Junqian, deputy head of Xianju County People's Government, and Wei Qun, professor in the Department of Medical Engineering from Keimyung University, South Korea delivered speeches. Jin introduced the basic situation of Taizhou and the outstanding industrial advantages, and defined the "Fourteenth Five Year Plan" goal of actively developing the clustered medical device industry and moving towards the world's high-end pharmaceutical manufacturing center. Luo mainly introduced the basic situation of Xianju, and put forward his ardent expectation for the development of medical equipment and medicine industry in Xianju. Wei, introduced the history and development status of Keimyung University in South Korea, and proposed the vision of Taizhou enterprises and Keimyung University to actively cooperate in the next step to make contributions to jointly promote the development and progress of the medical industry. Xianju Medical Equipment Townlet, Zhejiang Youyi Medical Equipment Co., Ltd., Zhejiang Saining Biotechnology Co., Ltd. and Xianju Yike New Material Technology Co., Ltd. as representatives to give presentations.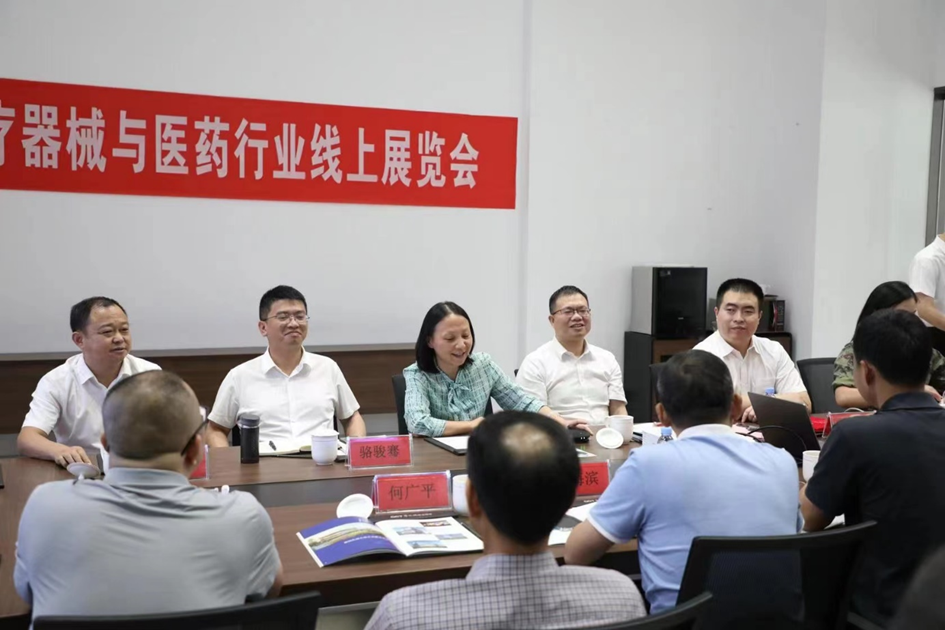 The iCMEF, the most influential platform in the industry under Reed Exhibitions, will continue to help exhibitors to display their corporate image and products. From September 26 to 30, ZOOM platform will be used to organize "one-to-one" negotiation between Chinese and foreign enterprises. It will showcase the outstanding achievements and foreign trade advantages of Taizhou and Xianju in medical equipment and medicine industry, help enterprises establish new supply and demand channels, promote trade exchanges, and comprehensively enhance the international influence, competitiveness and market share of the industry.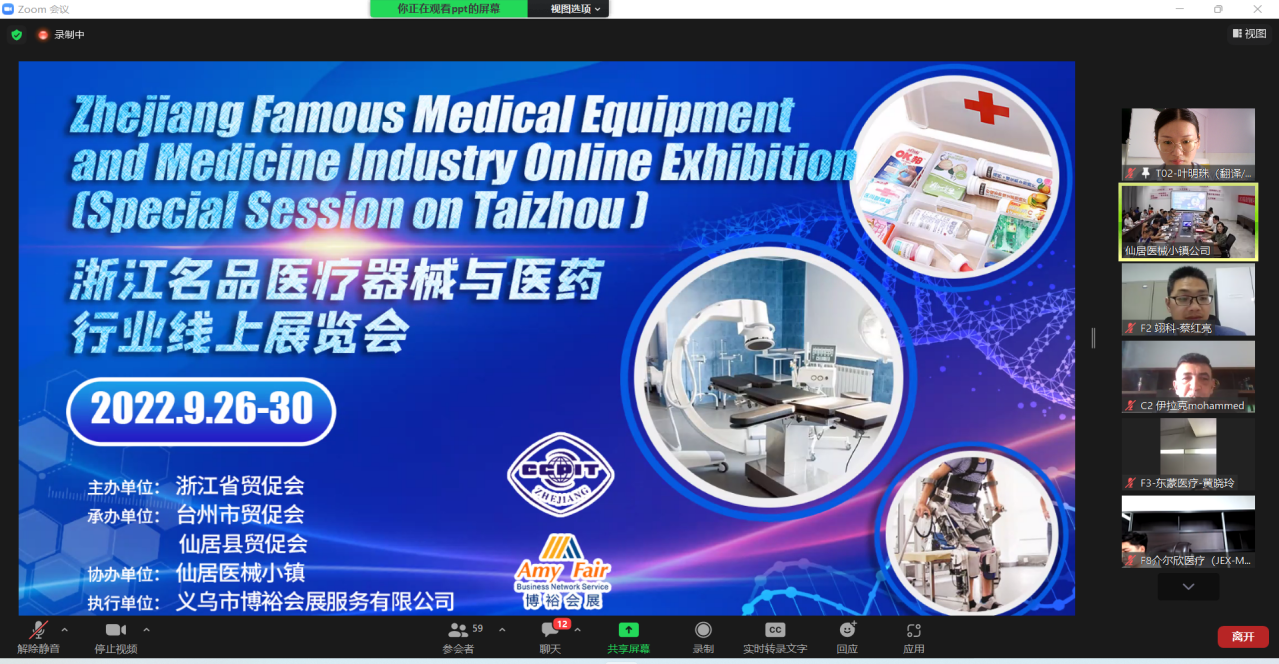 As a leading industry in Taizhou, medicine industry started early and has a wide range of categories. It has a great influence at home and abroad. As the only national chemical API export base in China, chemical API exports account for 1/3 of the province's total and 1/10 of the country's total. The medicine production capacity is leading, and it is the largest production base of antibiotics and anti-tumor drugs in China. The market share of anti-epileptic, diabetes and vitamin products ranks first in the world. In recent years, the transformation of the medical and chemical industrial park has been accelerated, and some leading enterprises such as Huahai Pharmaceutical, Haizheng Pharmaceutical and Xianju Pharmaceutical Co.,Ltd have emerged. The medical equipment industry is the "new signboard" of Xianju. The medical equipment townlet is the first medical equipment industrial park named after "Taizhou". It has new technology products such as endoscope, visual laryngoscope, lung function tester, and the domestic market share of visual laryngoscope reaches 70%.
Taking this online exhibition as an opportunity and taking advantage of the "Zhejiang Famous Product", Taizhou medical equipment and medicine industry enterprises will seize the opportunity, expand the circle of friends, open on the door of cooperation, further publicize medical and chemical industry environment in Taizhou, promote the industry to accelerate its development towards high quality, internationalization and standardization, and promote industrial import and export trade under the new development pattern of taking domestic big cycle as the main body and domestic and international double cycle mutual promotion, turn on double cycle mode.
Disclaimer: This article is reproduced from other media. The purpose of reprinting is to convey more information. It does not mean that this website agrees with its views and is responsible for its authenticity, and does not bear any legal responsibility. All resources on this site are collected on the Internet. The purpose of sharing is for everyone's learning and reference only. If there is copyright or intellectual property infringement, please leave us a message.