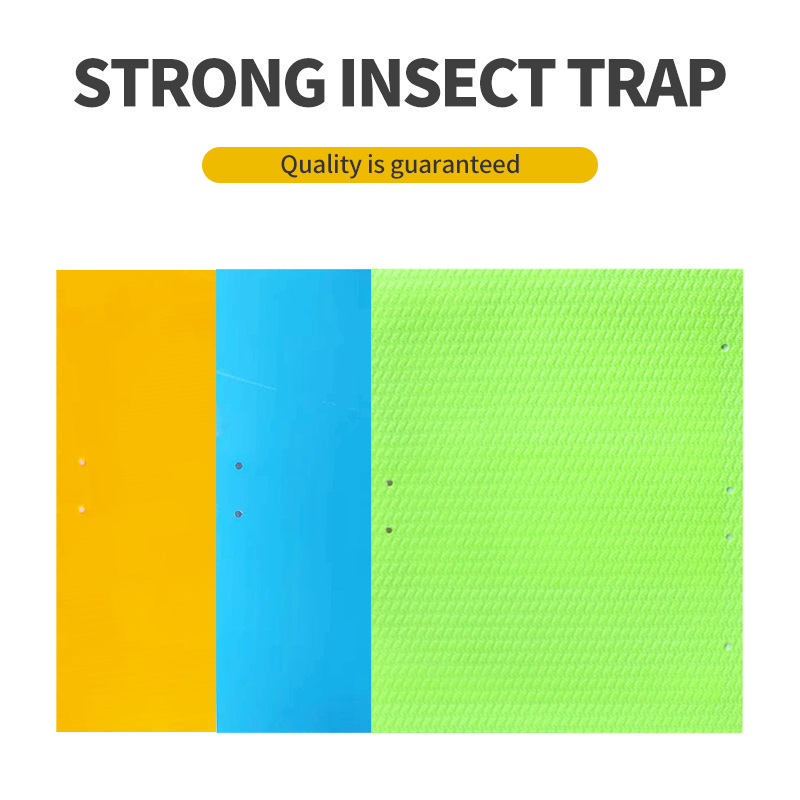 Principle: make use of the sensitivity of small insects moving in the daytime to specific colors, use specific color substrates to attract pests, and stick the insects and trap them on the surface through the glue on the surface.
Usage and recommended dosage: remove the isolation film on the surface of the insect trap plate and place it where it needs to be used. Low crop, fixed with support rod, 20-30cm higher than the top of the crop; The greenhouse or scaffold crops can be hung on the support and shall not be higher than the crops; For fruit trees, branches with few branches and leaves shall be selected for hanging. It is recommended to use 25-30 sheets per mu for 20 * 25cm specification and 15-25 sheets for 25 * 30 specification. After 5 months of use, it is necessary to replace the new insect trap plate. After the surface is full, it is also necessary to replace the new insect trap plate in time.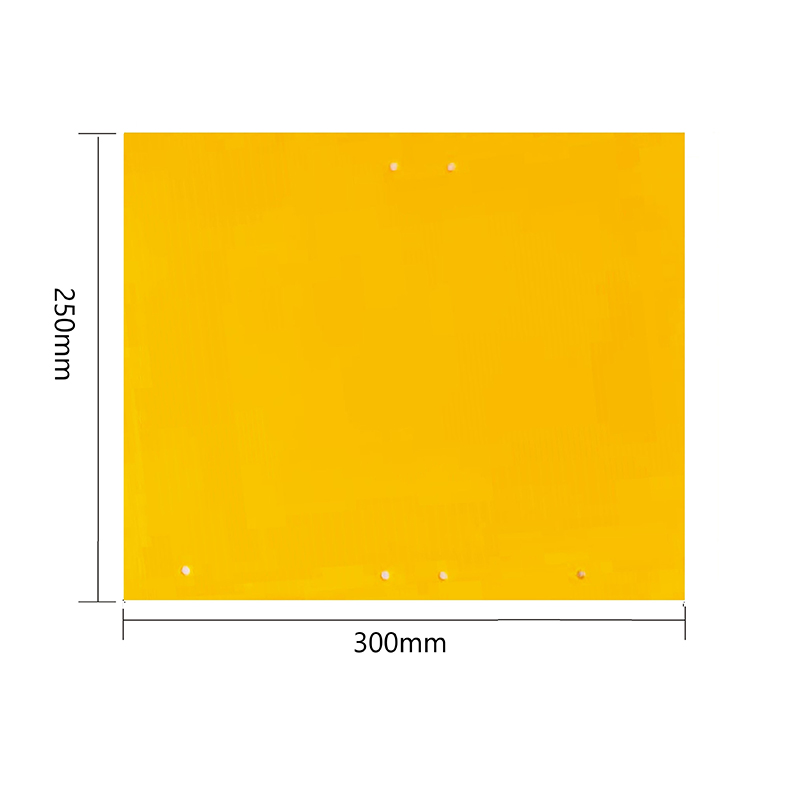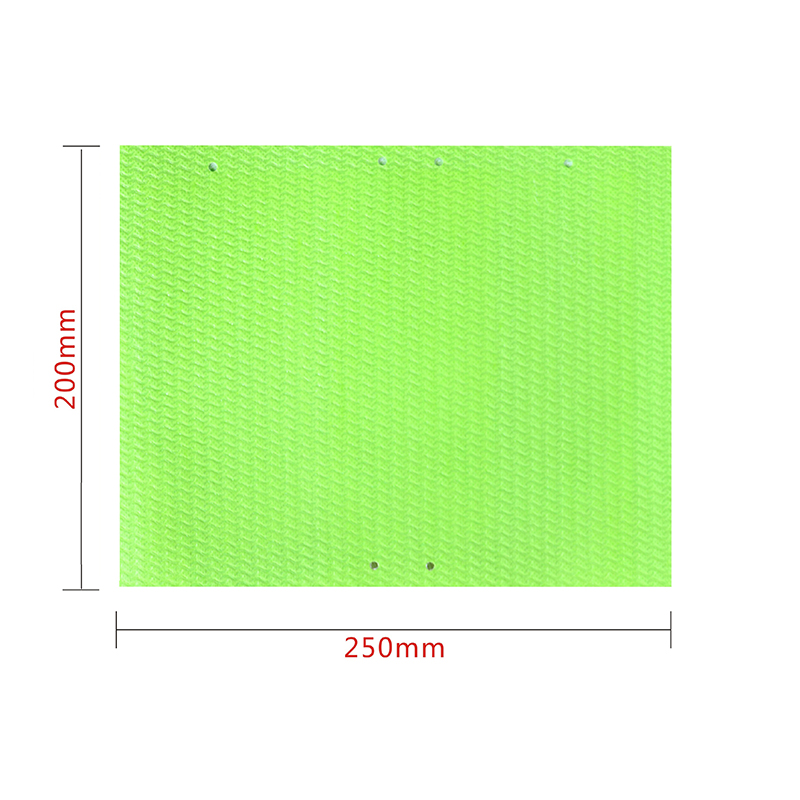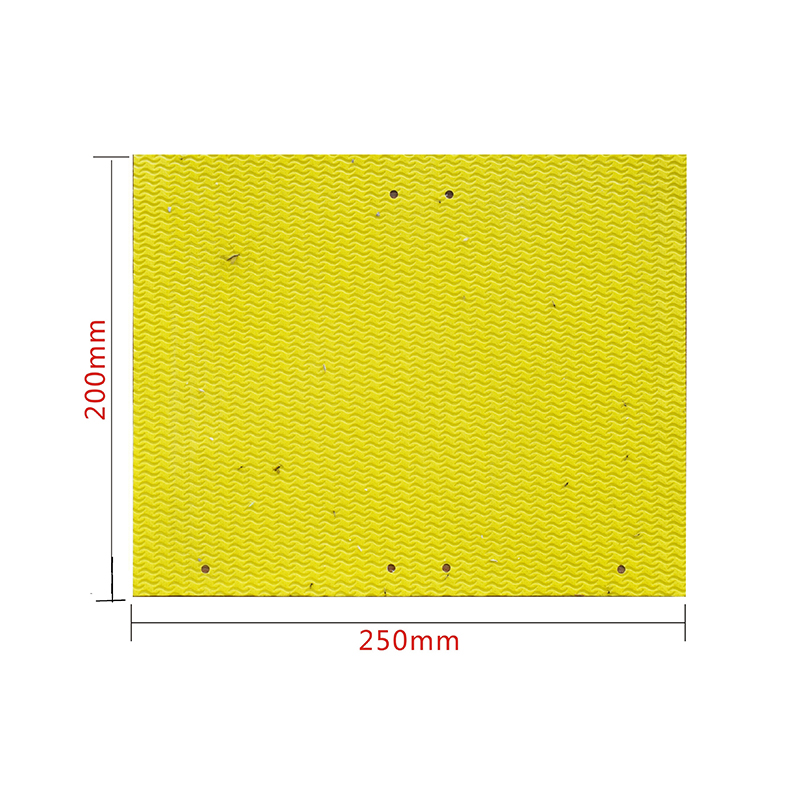 Features and advantages:
one Prevent and control pests by physical means, without the participation of chemical pesticides and pesticide residues in the whole process.
two The service life is up to 5 months, and there is no need to put in new products frequently, except that it is less than full in May due to the large number of insects.
three Through a large number of experiments, master a comprehensive insect sensitivity chromatography, accurate color, and good insect trapping effect. It has corresponding color products for a variety of agricultural key pests such as Lepidoptera, Hemiptera, Hymenoptera, Coleoptera, Diptera, Homoptera and tasyptera.
four It is widely used in outdoor farmland, greenhouse, orchard, tea garden, family garden, warehouse, breeding farm, etc
five The product substrate adopts high-quality PP or degradable materials (some manufacturers use PVC materials), which is environmentally friendly and durable. The material has moderate thickness, strong stiffness and is not easy to curl (some manufacturers' products are too thin, which will cause curl and adhesion failure in case of wind). The unique degradable material can decompose naturally after use (keep hanging for 9 months and buried in the soil for about 3 months under appropriate environment), and the decomposition products are non-toxic and harmless.
six The product adhesive adopts high-quality imported high melting boiling point environmental protection adhesive, which has strong viscosity, long viscosity duration, non-toxic and harmless. No freezing at low temperature and no flowing at high temperature (some manufacturers' viscose will flow and fail at normal temperature).
seven Glasin paper isolation film is easy to tear, easy to use and environmental protection.
eight The unique concave design of degradable materials has better insect trapping effect.
Sichuan Ruijinte Technology Co., Ltd. Was established in January 2010, located in Chengdu, Sichuan Province. Is a professional engaged in solar insect light trap, insect sticky traps, sex lure traps and other agricultural machinery products research and development, production, sales, after-sales as one of the enterprise.
The company is a national high-tech enterprise, a council member of Sichuan Plant Pathology Society, a council member of Prickly Ash Industry Alliance, a vice-chairman unit of Green Prevention and Control Technology Equipment Branch of China Agricultural Machinery Industry Association, and a council member of Chongqing Plant Protection Society. The company mainly takes technological innovation as the core, the existing product independent research and development center and production base of 5000 square meters. We have the core technology of trapping insects by light source and color. It has obtained more than 100 product patents, 4 provincial and municipal scientific research projects, 2 group standards, 2 provincial science and technology awards, and published 5 articles on LED single-band insecticidal light. It has obtained the quality management system certification, environmental management system certification, occupational health and safety management system certification, China Energy Conservation and Environmental Protection Product Certificate, Agricultural Machinery Promotion Certificate, twice won the "Sichuan Science and Technology Progress Award".
Contact Person:Haiyang He
Email:Glock.zhong@gmail.com
Disclaimer: This article is reproduced from other media. The purpose of reprinting is to convey more information. It does not mean that this website agrees with its views and is responsible for its authenticity, and does not bear any legal responsibility. All resources on this site are collected on the Internet. The purpose of sharing is for everyone's learning and reference only. If there is copyright or intellectual property infringement, please leave us a message.