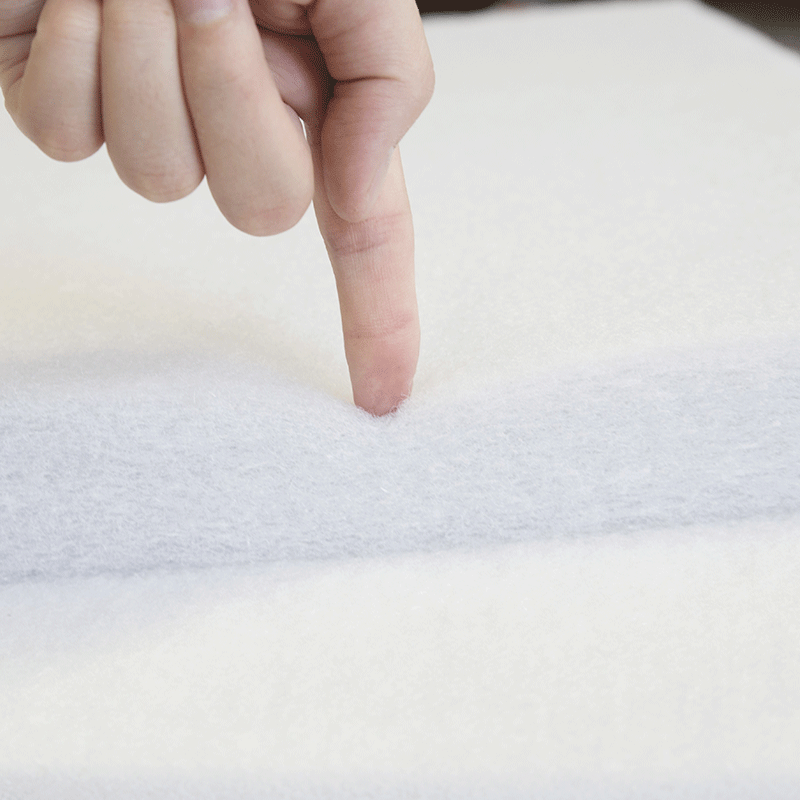 Performance characteristics:
1. High sound absorption rate and good sound insulation performance. Polyester fiber sound-absorbing cotton is a kind of porous material. It can make the sound form backflow in its cavity through the special high-density structure of the fiber, and effectively realize the function of sound absorption and sound insulation.
2. Good thermal insulation
3. Flame retardancy: The National Fire Equipment Quality Inspection Center conducts experimental testing to achieve the B1 level of building material combustion performance.
4. The structure is compact and the shape is stable
5. Light weight, safe and convenient construction
6. The product does not contain formaldehyde, can be directly contacted without sticking hands, can be in close contact with people, will not feel itchy, and is harmless to the human body.
The test proves that it has no allergy to human skin, no pollution to the environment, and no odor.
7. The new products newly developed in the past two years have fully replaced the harmful sound-absorbing materials such as glass fiber, rock wool and sponge.
8. A new generation of new high-efficiency sound-absorbing materials
9. Environmentally friendly polyester fiber sound-absorbing cotton with strong sound absorption, does not contain harmful substances such as methanol and benzene. 10. The state strongly advocates the use of this completely environmentally friendly sound-absorbing cotton

How to use: It is generally used as a built-in filling sound-absorbing and insulating material for keel filling.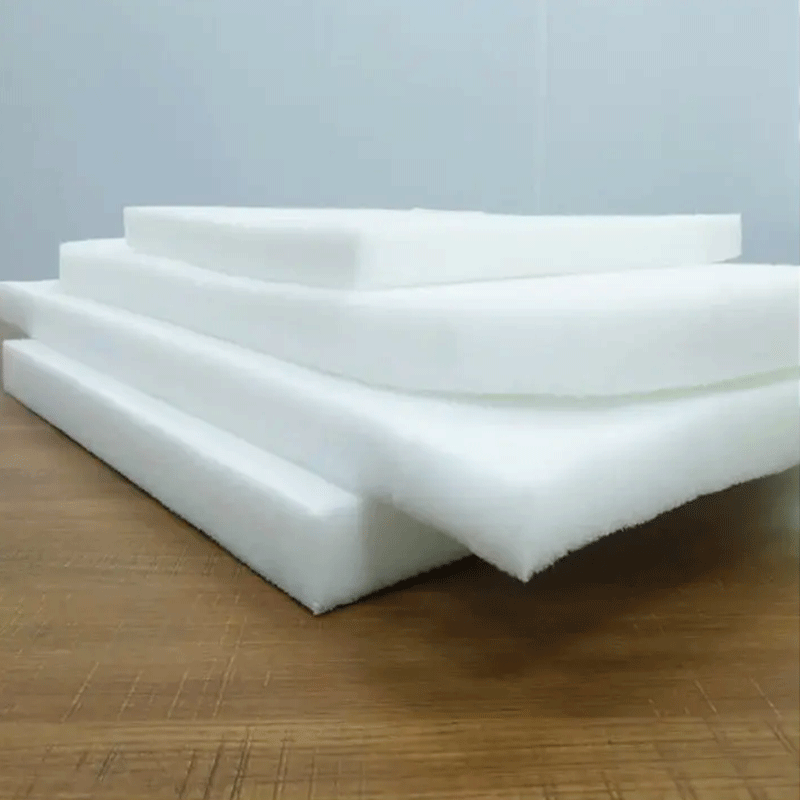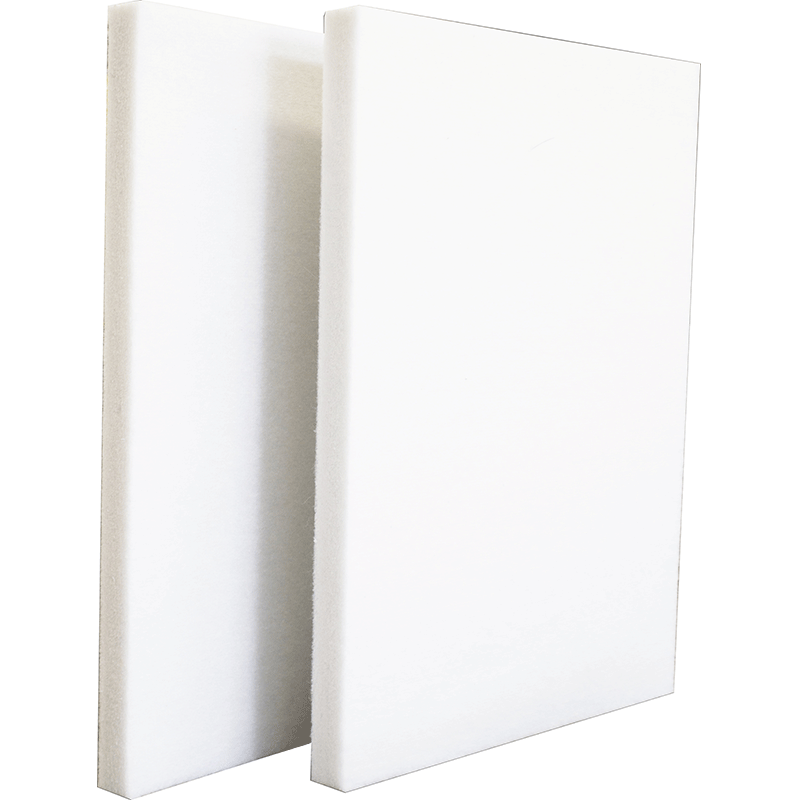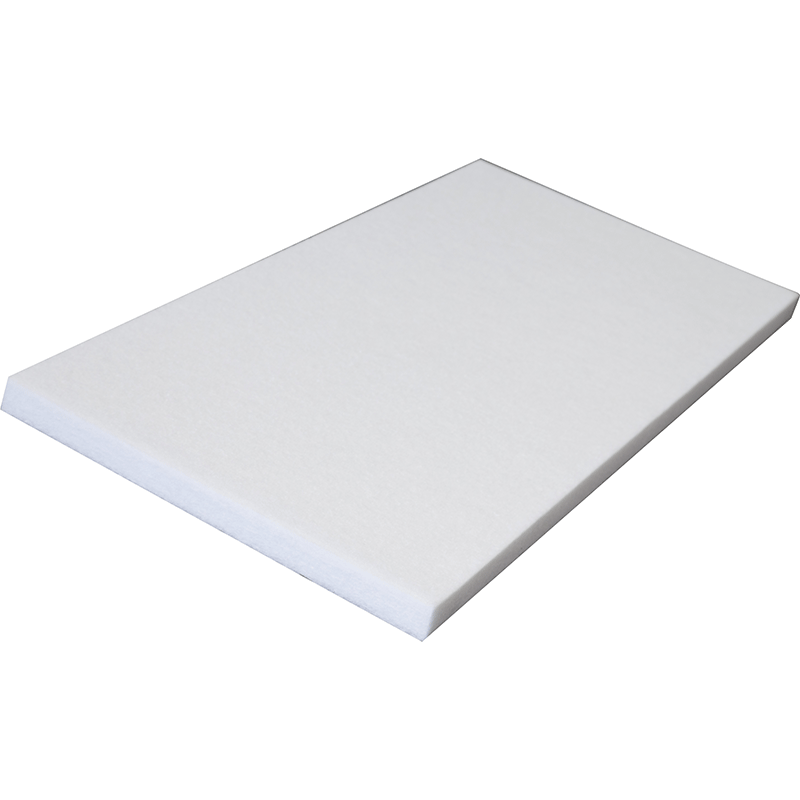 Product introduction:
Polyester fiber sound-absorbing cotton is made of 100% polyester fiber. After hot pressing, it is made of cocoon cotton to realize the diversification of density by heat treatment method, making it a sound-absorbing material, a keel filling material, and a sound insulation material. It is an excellent product, its environmental protection performance is its biggest advantage, the test data reaches the national E0 level, and it can directly contact with the human body. Its fire performance is B1 level, which is a flame retardant product. Its sound absorption performance has been recognized by the majority of acoustic experts. In Europe and the United States, environmentally friendly sound-absorbing cotton is fully used, and it is used in piano rooms, machinery rooms, conference rooms, gymnasiums, concert halls, recording studios, highway sound-proof walls and other public places to completely replace harmful sound-absorbing materials such as glass fiber and rock wool sponge.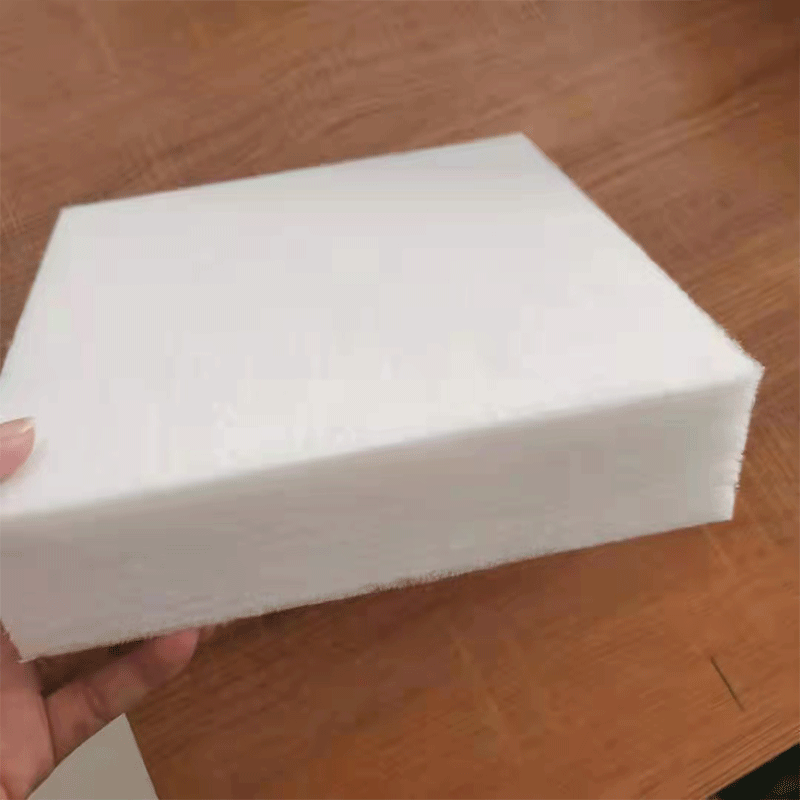 Guanghan Jixinyu New Material Technology Co., Ltd. is a professional manufacturer dedicated to the production of modern sound-absorbing panels. It has many years of experience in the development, design, production, sales, engineering management and after-sales service of sound-absorbing materials. The main products include: polyester fiber sound-absorbing panels, polyester fiber composite coils, fabric sound-absorbing panels, sound insulation felts, sound insulation board series, etc. The company produces in strict accordance with the requirements of ISO9001 quality management system certification
"Jixinyu" professional experience, excellent product quality, high-quality pre-sales and after-sales service, has attracted customers from all over the world, and is an industrial company integrating industry and trade in the domestic sound-absorbing material industry. At present, "Jixinyu" brand sound-absorbing materials have won the recognition of middle and high-end consumers from all walks of life at home and abroad
"Jixinyu" brand sound-absorbing material adheres to the production concept of acoustic engineering principles and the concept of beautifying the environment, and is constantly committed to improving the professional level of sound-absorbing materials. Especially the polyester fiber composite coil developed by the company, this new composite material is widely used in the floor concrete interlayer, which plays the role of heat preservation and sound insulation, and is the best choice for housing construction at present.
All production lines of "Jixinyu" use imported machinery and equipment, and are produced in strict accordance with quality certification standards. All products have passed strict safety tests to ensure that the products reach high quality and safety standards. Professional installation and maintenance guidance is "Jixinyu"'s service commitment to customers. In order to better meet the needs of the development of the domestic market, provide high-quality services and introduce the business philosophy of "producing high-quality products, providing sincere services, and seeking common development".
In the increasingly competitive market, "Jixinyu" is based on honesty and steadfast work, proactive and continuous innovation, combined with scientific management, systematic service, and a high degree of market strategic vision. Established a good brand image. We take professional high-quality production as our responsibility, pursue the business principle of "high quality and low price", and strive to improve user satisfaction as the goal, and create a brand in the new era - "Jixinyu".

Jixinyu new material cross border store

Xu Liu
705223270@qq.com
leslie705223270@gmail.com
Disclaimer: This article is reproduced from other media. The purpose of reprinting is to convey more information. It does not mean that this website agrees with its views and is responsible for its authenticity, and does not bear any legal responsibility. All resources on this site are collected on the Internet. The purpose of sharing is for everyone's learning and reference only. If there is copyright or intellectual property infringement, please leave us a message.