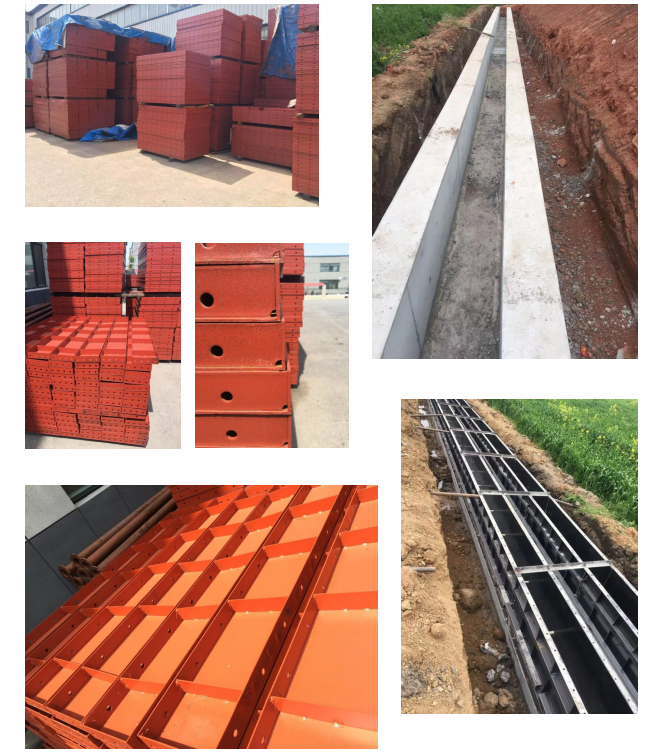 Sichuan guanghaoyuan Machinery Manufacturing Co., Ltd. selects Shougang, Angang and other steels. After 19 processes, the industry's high-quality, fine and sophisticated equipment has been quenched and formed for thousands of times, without impurities, with excellent quality, high precision and seamless joint; Strong rigidity and flexible assembly; Strong earthquake resistance, no deformation, and the product quality meets the standard. It is an ideal partner for highway, railway, bridge, water conservancy, tunnel and housing construction projects.
The company has a warehouse of about 3000 square meters, with sufficient inventory. The conventional plane formwork has been in stock for many years, which can meet the different needs of different customers; Fast delivery, safe choice.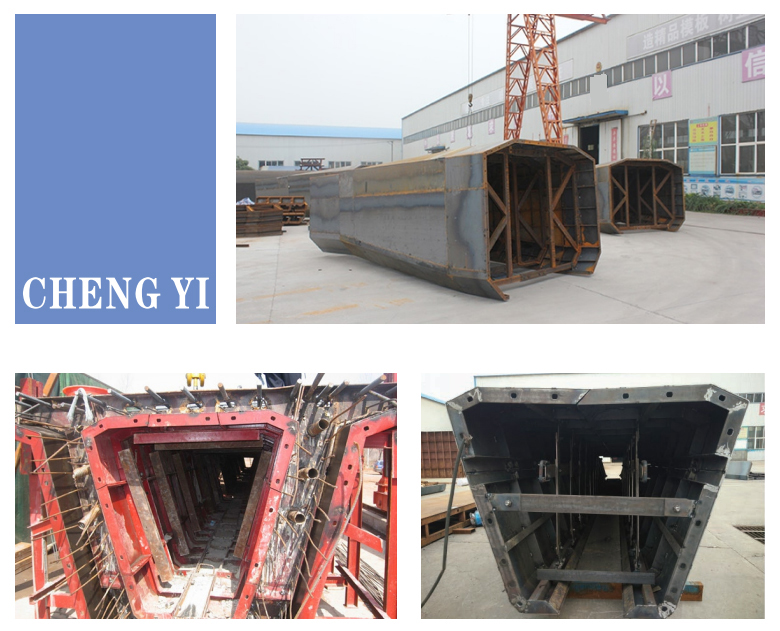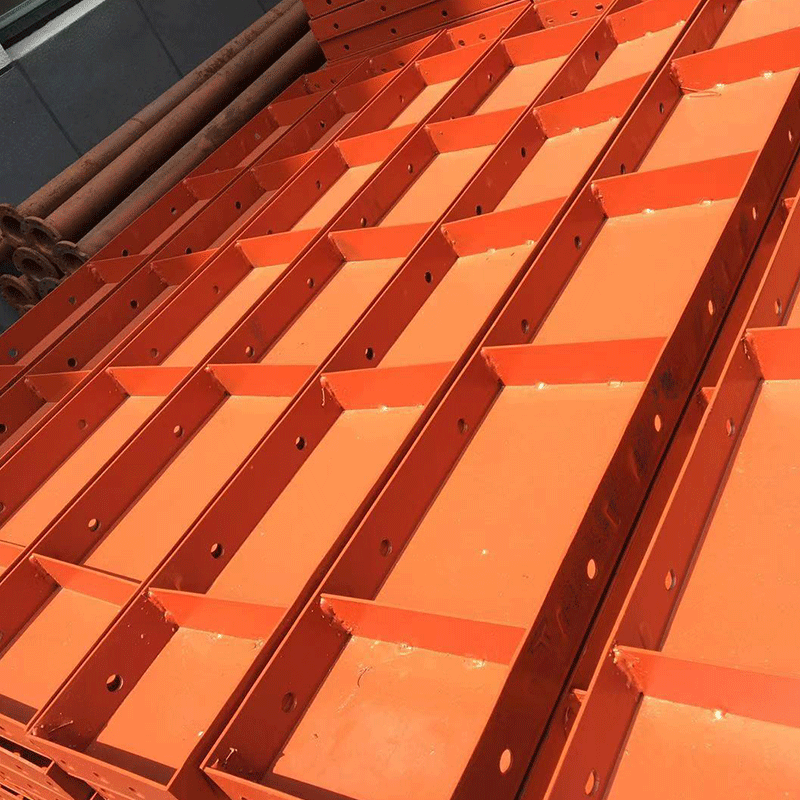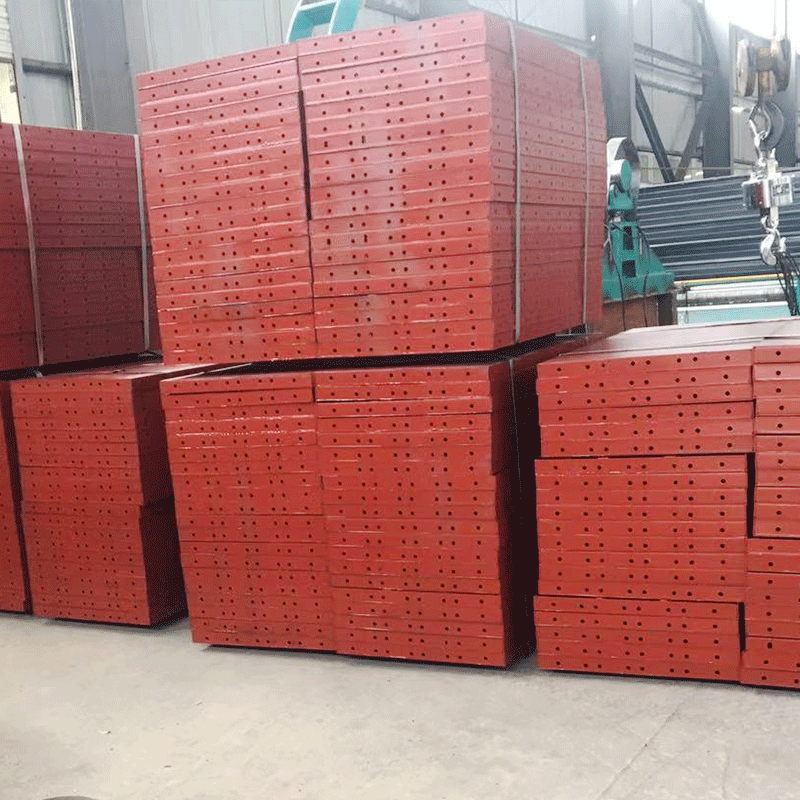 The combined steel formwork has a width of less than 300mm and a length of less than 1500mm. The panel is made of Q235 steel plate with a thickness of 2.3mm or 2.5mm. It is also called combined small steel formwork or small steel formwork, mainly including plane formwork, internal angle formwork, external angle formwork, connecting angle formwork, etc.

Composition structure
The concrete structure mold system is composed of shaped plates, special connectors and supports.
1. plate
2.5mm thick steel plate is rolled by special rolling mill. According to Chinese standards, the rib height of various plates is 55mm, generally 1500, 1200, 900, 600, 450mm long, 300, 200, 150, 100mm wide, which can be assembled into 50 pieces. When assembling, try to use large-area plates and small-area plates, so 1500mm × 300mm plates can account for more than 80% of the purchase, and the remaining vacancies and special parts within 50mm can be repaired with wood, special joint filling steel formwork, lap steel formwork, chamfer formwork, plate beam haunch formwork, etc.
2. connectors
For the special parts of the formwork combination, the plates are vertically and horizontally connected into panels with u-clamps and L-bolts, and the joints of the panels can withstand a certain degree of shear and tension; The panel is fastened with hook bolts and fastening bolts through fasteners and vertical and horizontal purlins, so that the panel has a certain combined stiffness; A U-shaped clamp for connecting the angle formwork is arranged on the corner of the panel to connect and fix them, so as to form a model of the column, beam and foundation.
3. supports
It is used to support the vertical load and lateral pressure on the panel. The supporting system is composed of vertical and horizontal purlins, bracing rods and connecting rods, which can be made of both steel and wood. Using the parts of steel pipe scaffold to assemble formwork support has strong applicability, economy and durability. As a tool support, there are wall formwork split bolts, column formwork ferrules and steel pipe support pipes.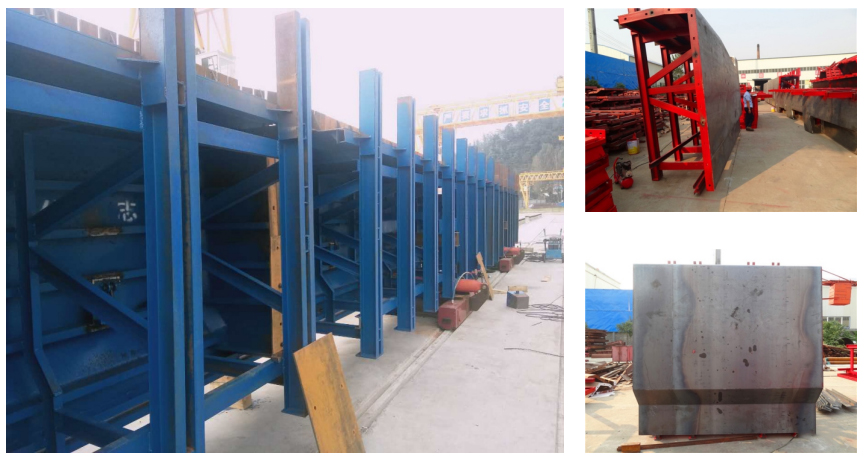 Sichuan guanghaoyuan Machinery Manufacturing Co., Ltd. is a manufacturing enterprise focusing on the research, development, production and sales of steel formwork products and steel formwork products. The company has long been engaged in R & D, design, sales and manufacturing of anisotropic steel formwork used in highway, railway, large power station, municipal railway, light rail and other projects.
The main products of the company: bridge pier column formwork, tie beam formwork, bent cap formwork, T-beam formwork, crash wall formwork, high-speed rail shutter formwork, construction hanging basket, tunnel trolley, column formwork and plane composite steel formwork.

The company has introduced advanced production equipment and realized the modernization of production. Developing industry and revitalizing the enterprise are the development goals of the enterprise. Being neither arrogant nor impetuous, rigorous and down-to-earth is the consistent work style of the company. In order to strictly enforce the company's discipline, clarify responsibilities and improve work efficiency, the company has introduced the current advanced management system, improved various rules and regulations, defined responsibilities to each employee of the company, solved problems quickly and nipped accidents in the bud; Talents are the key to the development of the enterprise. In order to seek long-term development, the company has established and improved the talent resource pool, and made efforts to make all employees make the best use of their talents and talents, so that they can give full play to their strengths and devote themselves to their duties.
Chengyi cross-border business shop
Cheng Yuan
673606244@qq.com
metk452@gmail.com
Disclaimer: This article is reproduced from other media. The purpose of reprinting is to convey more information. It does not mean that this website agrees with its views and is responsible for its authenticity, and does not bear any legal responsibility. All resources on this site are collected on the Internet. The purpose of sharing is for everyone's learning and reference only. If there is copyright or intellectual property infringement, please leave us a message.