Usage scenario:
1. FRP daylighting tiles were widely used in some factories, factories, supermarkets and individuals in the early stage.
2. With the development of the times and the continuous improvement of products, the use of FRP daylighting tiles has been extended to some public facilities such as aircraft terminals, aisles, hospitals and subway stations. It also has its presence on expressways or overpasses in downtown areas.
3. FRP daylighting tiles are widely used in agriculture, including vegetable planting in greenhouses, pig greenhouses, cattle greenhouses and other farms. They are also widely used, which can effectively promote the development of planting and breeding industry and increase farmers' income.
4. FRP daylighting tiles can be used in new rural construction, especially in Northeast and Northwest China, and can resist wind, sand and cold.
5. FRP daylighting tiles can be used to build car sheds, sunshades and other building facilities.
6. FRP daylighting tile can be used for indoor ceiling construction, which can block wind and rain and have daylighting effect at the same time.
7. FRP daylighting tiles can be used in the daylighting construction of large shopping malls, which can effectively increase the indoor daylighting effect and save the use of power supply. There are many colors to choose from, and the colors can be matched according to the architectural style.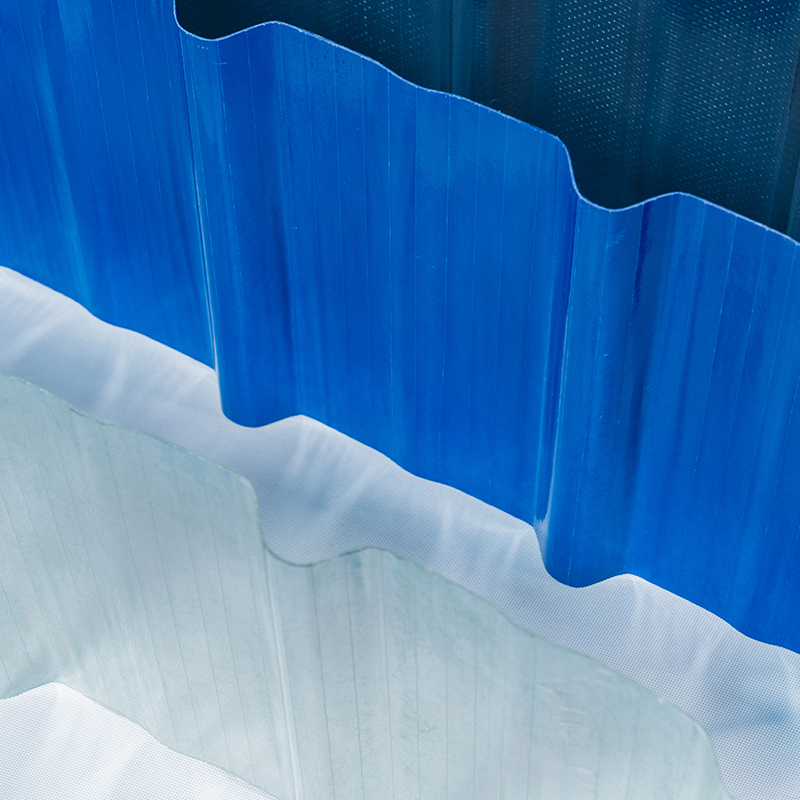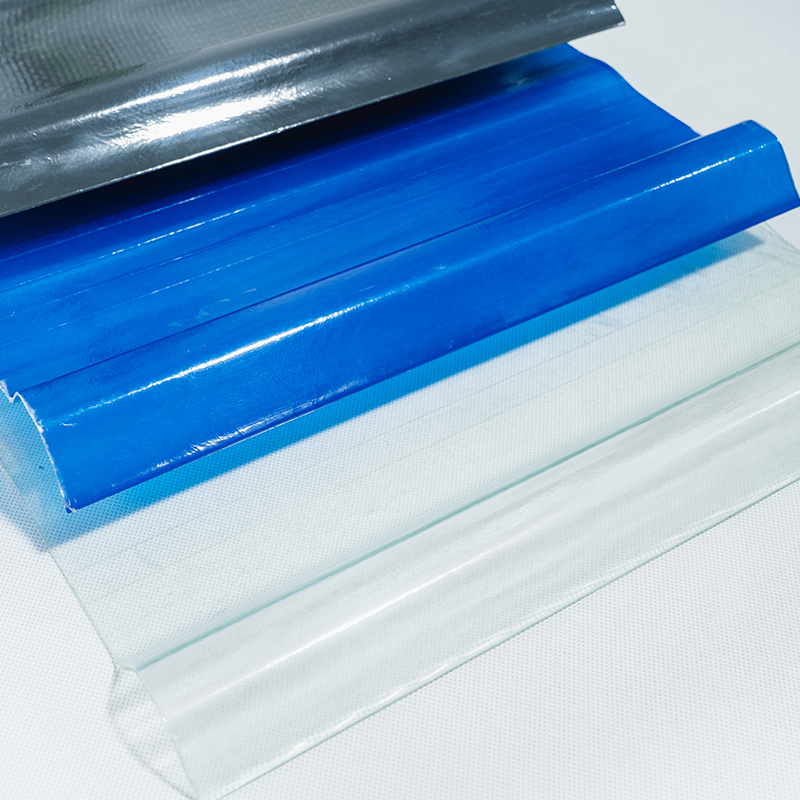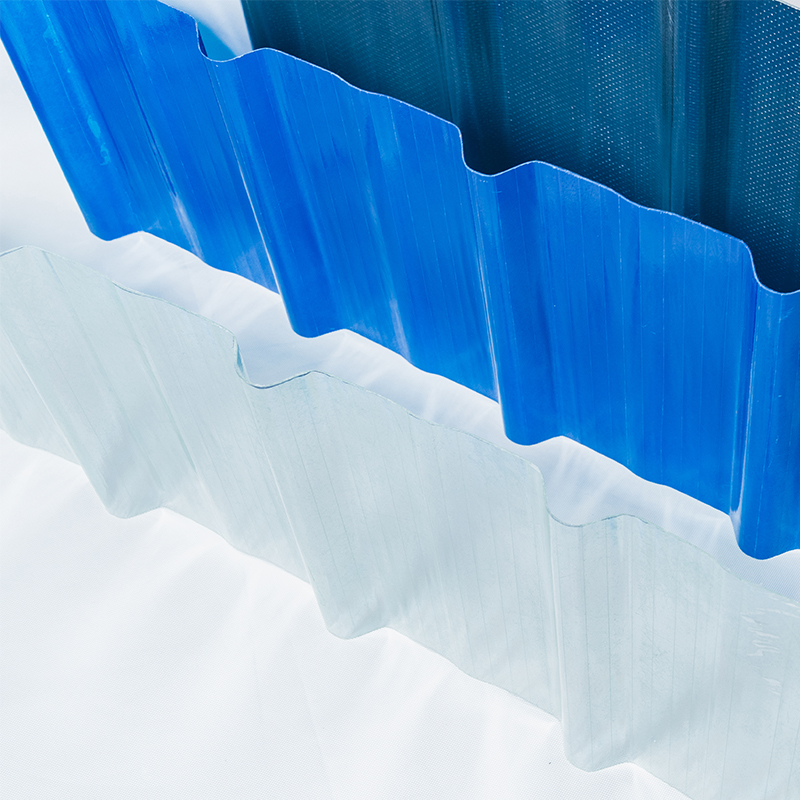 Daylighting tile, also known as FRP anti-corrosion tile, color: Industrial gray (customizable), color and length can be customized. It can resist the impact of wind, snow and hail and avoid the expansion and crack of nail hole and water leakage. Easy to clean, easy to clean, without special care. The daylighting is astigmatic, with soft light and high transmittance, which can effectively block the vast majority of ultraviolet rays. In case of fire, the dense smoke in the room will be discharged after rapid combustion, which can reduce the casualties of fire personnel, and there will be no molten droplets in the combustion process, which can effectively protect the safety of on-site personnel. With corrosion resistance, acid and alkali resistance, it is suitable for the roof of chemical workshop, such as chemical fertilizer plant and electroplating plant.
Founded on December 7, 2018, Sichuan kunrun composite material Co., Ltd. is located in Jinshan Industrial Incubation Park, Luojiang District, Sichuan Province, close to Mianyang City, the national science and technology city. It is located in Chengdu Deyang Mianyang Economic Belt. It has a unique location, covering an area of 27.5 Mu and a total investment of 58 million yuan. The company has independent intellectual property rights, including 5 invention patents and 15 utility model patents. The company has obtained quality management system certification (GB / t19001-2016 IDT ISO 9001:2015), environmental management system certification (GB / t24001-2016 IDT ISO 14001:2015)
Contact Person:Xie Gang
Telephone:+86 13881012151
Email:yiko0420@gmail.com
Disclaimer: This article is reproduced from other media. The purpose of reprinting is to convey more information. It does not mean that this website agrees with its views and is responsible for its authenticity, and does not bear any legal responsibility. All resources on this site are collected on the Internet. The purpose of sharing is for everyone's learning and reference only. If there is copyright or intellectual property infringement, please leave us a message.