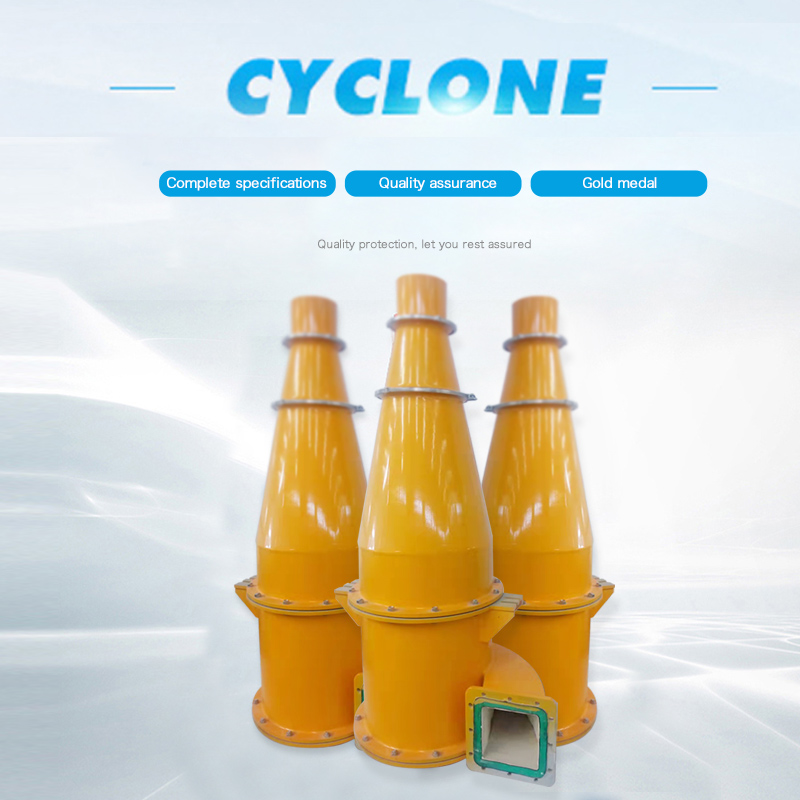 Cyclone is a common separation and classification equipment, commonly used centrifugal sedimentation principle. When the two-phase mixture to be separated enters the cyclone tangentially from the cyclone periphery at a certain pressure, it produces strong three-dimensional elliptical strong rotational shear turbulent motion. Due to the size difference between coarse particles and fine particles, they are subject to different sizes of centrifugal force, centripetal buoyancy, fluid traction, etc., and are subject to centrifugal sedimentation, most of the coarse particles are discharged from the bottom flow port of the cyclone, while most of the fine particles are discharged from the overflow pipe, so as to achieve separation and classification purposes.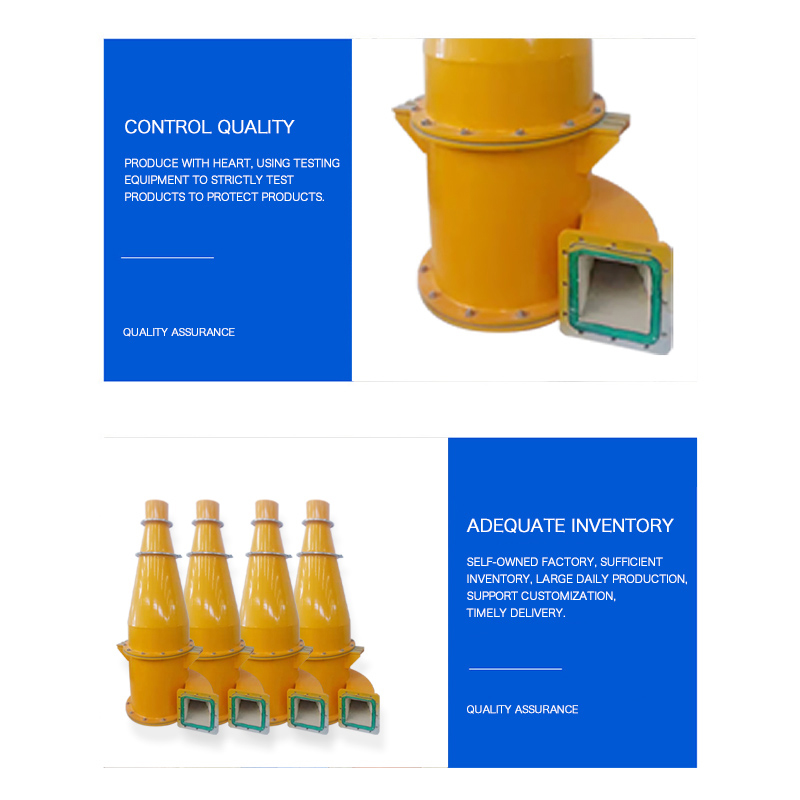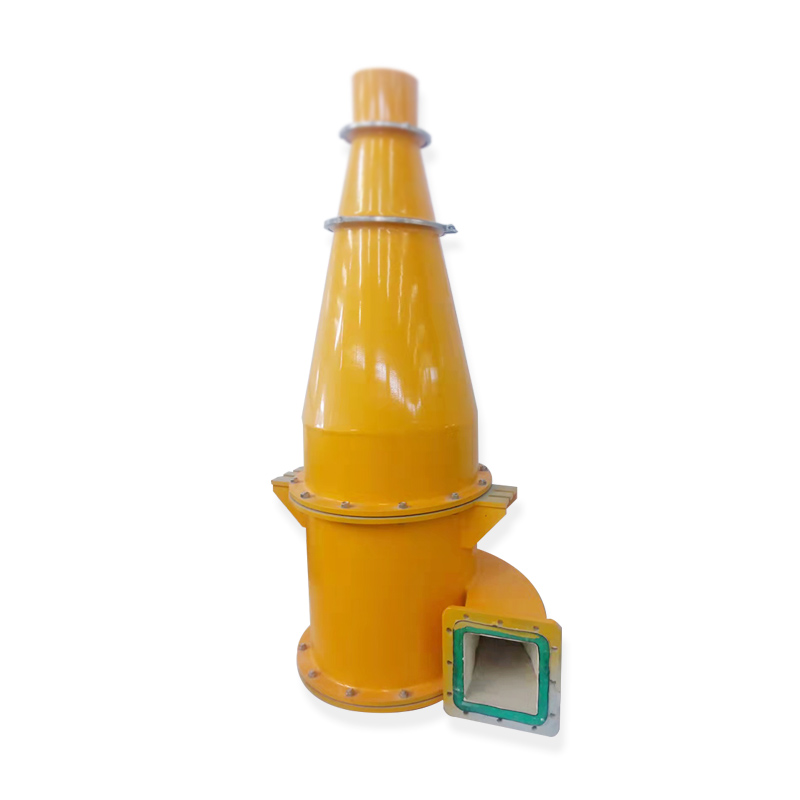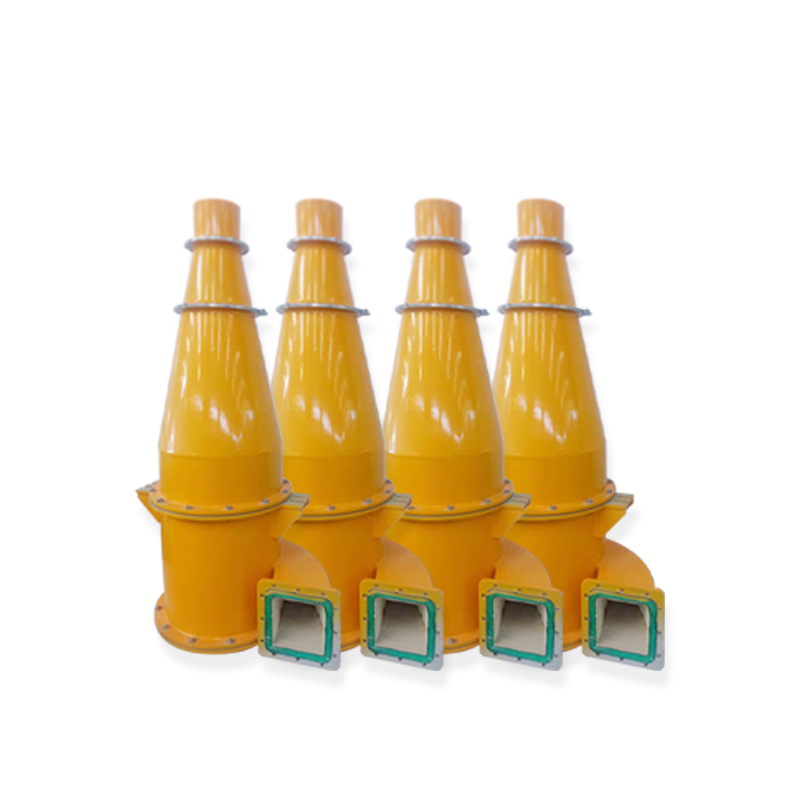 The cyclone produced by our company has complete specifications and diversified materials, which can meet the process requirements of different processing capacity and fineness. The FX series cyclone, ZJX series cyclone and 3WZX series cyclone have the advantages of high classification efficiency, high classification accuracy, large single unit capacity and long service life. They are widely used in the fields of mineral processing, metallurgy, construction, chemical industry, sewage treatment and other industries.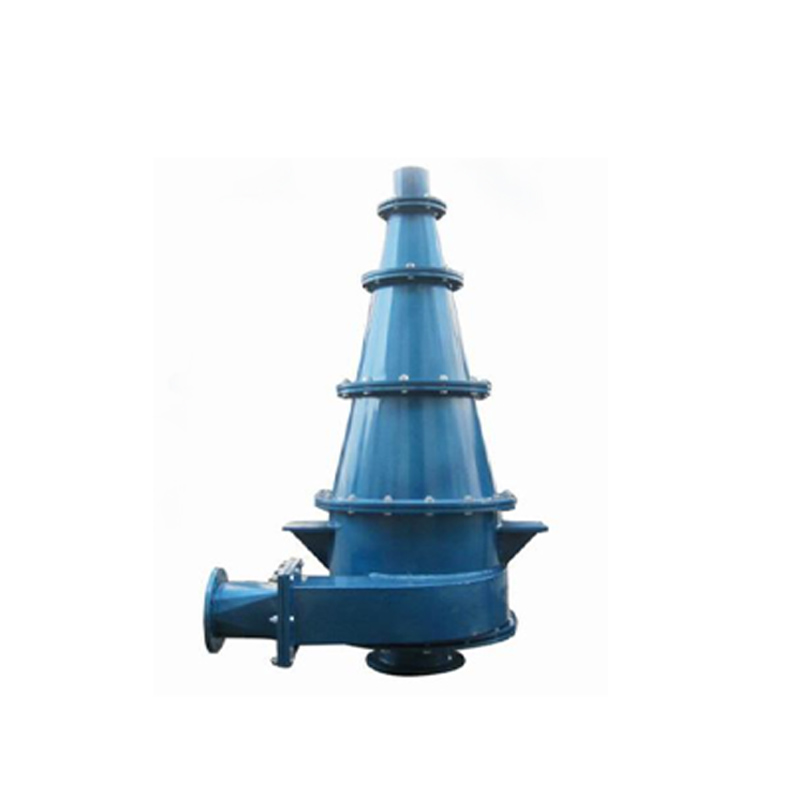 Founded in 2016, Yunnan Hengli Heavy Industry Machinery Co., Ltd. is a large-scale industrial company in Southwest China that integrates R & D, production and sales of mining equipment, chemical equipment, conveying machinery, pressure vessels and other products. The company operates: deep cone thickener, hydrocyclone, vibrating dewatering screen, scraper conveyor, scraper machine, condensing coil, etc. The company has modern standard workshops and advanced and complete production equipment, and implements standardized production management of modern enterprises. The company mainly produces large-scale complete sets of equipment and spare parts for mining, nonferrous metals, steel, chemical industry, environmental protection, electric power, cement, road and bridge engineering and other industries. Pursuing excellence and creating perfection is the company's unswerving business philosophy and the magic weapon for the company's rapid development. We cover the market with high quality and obtain reputation with integrity. We are willing to cooperate with you with our own quality, reputation and sincerity to create a brilliant future.
Shi Qirui
63515269@qq.com
Find Us:Hengli Heavy Industry Machinery Store
Disclaimer: This article is reproduced from other media. The purpose of reprinting is to convey more information. It does not mean that this website agrees with its views and is responsible for its authenticity, and does not bear any legal responsibility. All resources on this site are collected on the Internet. The purpose of sharing is for everyone's learning and reference only. If there is copyright or intellectual property infringement, please leave us a message.